Sloth.Buzz gets some fresh updates! Streaming and more!
Good day sloth.Buzz'ers! Who's all seen the awesome new SlothBuzzer Twitch/Youtube! Jump on and throw a sub their way!
SlothBuzz.Live for the SlothBuzz'er Twitch channel!
SlothBuzz'er Youtube
Things are slowly coming together, we'll have CryptoRadio (Download today) Streaming 24/7 via Twitch soon! Generating even more interactions for our Sloth.Buzz Tribe through shows and promo
Soon we'll get you to drop your Channels and we'll start a follow trail! We want to help content creators grow! We're open to ideas on the best ways to utilise the channels! If we can start earning revenue we can start pushing more content creators!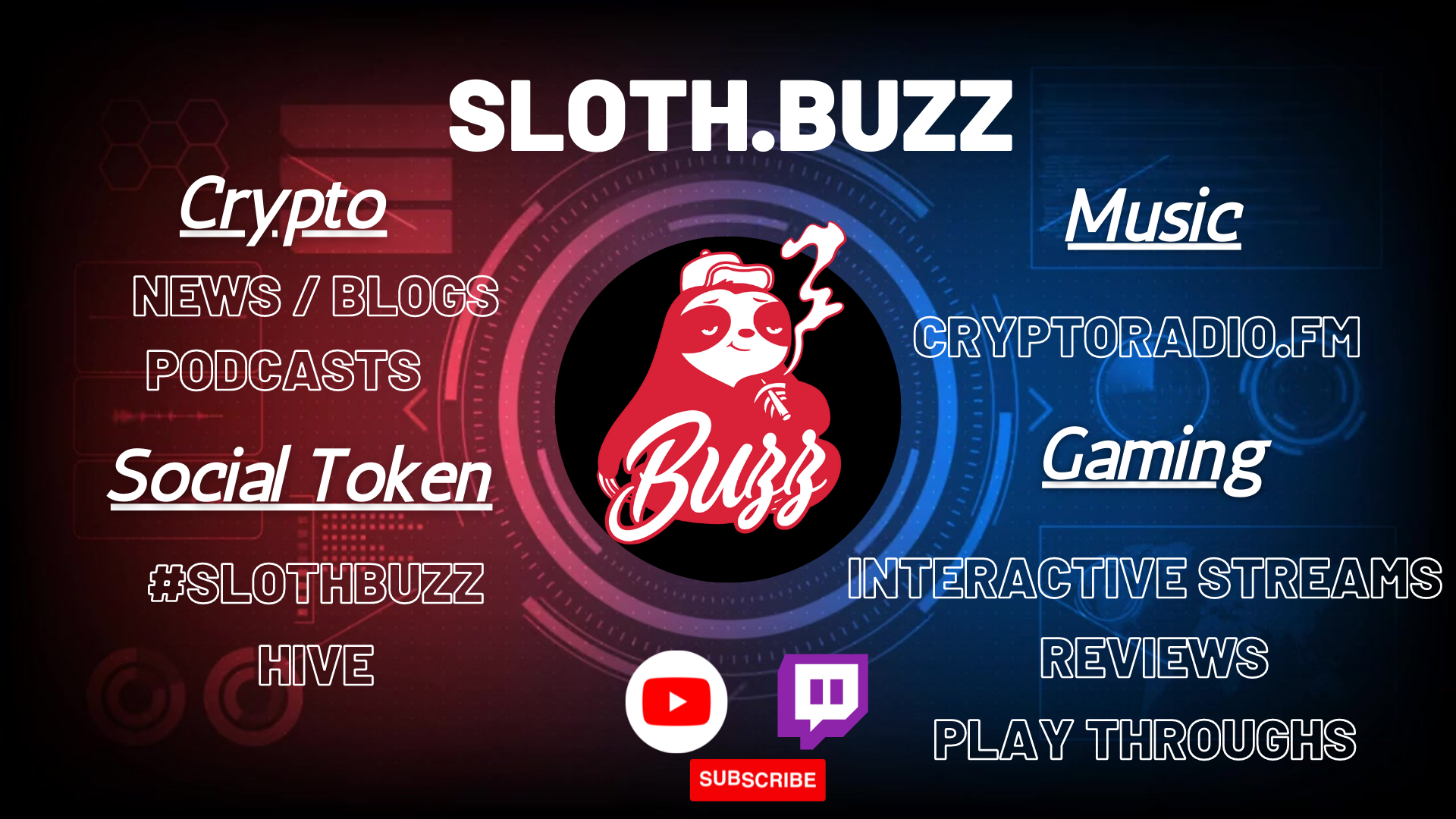 Prefer to stick to socials? Drop a follow!
Sloth.Buzz
Community on Peakd
Twitter
Come chat with us on Discord